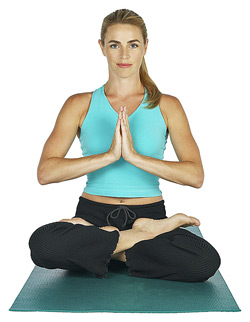 Good evening Swim Briefers. I wanted to update you on guest blogger Tom Duke. He has been recaptured by the London Police and is currently in protective custody. I will update you as I find out more. No word on the status of his caps lock. I think if there's one thing we learned today, its that is time for the damn meet to start already. We're all getting a bit emotional waiting for things to start. Here are a few suggestions to help remain calm on Friday and Saturday:
1. Print out pictures of both Ryan Lochte and Michael Phelps. Have your dog sit equidistant from both pictures. Put a treat on both pictures. Release the dog. Which picture does your dog run to? This is how I picked the 200 IM
2. Make up fake relay splits to make your fanciful predictions come true. Let's say you are mildly insane and went on the record in your blog saying the
Russian men will win the 400 free relay
. You can make yourself feel better in the lead up if you give every Russian swimmer a best case scenario split and add it up. I used to do this for my college relays. We always ended up 6th but it was fun to pretend we would win. See, if Russia goes:
Evgeny Lagunov (48.2 lead off)
Andrew Grechin (47.9)
Danila Izotov (47.9)
Nikita Lobintsev (47.8)
That adds up to 3:11.8! Oh wait, that's still one tenth slower than USA went in 2010. I better start over
3. Study the psych sheet to find cool names so you can learn more about random swimmers. Here, in no order and clearly leaving out a lot, are a few of my favorite names over the last decade:
1. Maxim Podoprigora (Silver, 200 breast 2001 Fukuoka)
2. Alwin De Prins
3. Mandy Loots
4. Solenne Figues
Doing all that should keep you occupied for anywhere from 5 minutes to a few days depending on your attention span.