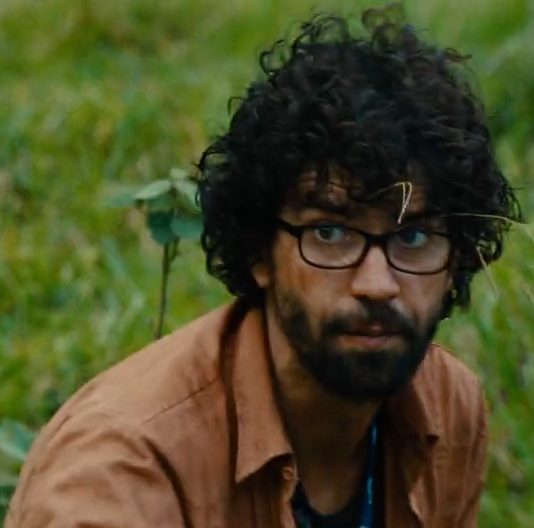 Seriously, no one told me??
(Warning: the following article may or may not contain fictional information about Liam Neeson's swimming career and/or Anthony Ervin's acting career)
It's been a while since we've had a post here at Swimbrief. I'm coming off my yearly trip to the motherland (Denmark) so I've been a bit off my game. But lest I bury the lead, let me say this: on my flight home from Denmark, I had plenty of time to catch up on bad movies that I had deftly avoided paying money for in the theaters. Among them, the summer "blockbuster" Battleship. In case you didn't see it (it seems that means most of America), you probably shouldn't. It's a terrible movie. However, the best part of the entire movie is that Anthony Ervin is in it and he is totally amazing!
I mean, here I am watching what is basically a homeless man's Transformers when I am suddenly captivated by a presence on screen. Ervin plays the nerdy scientist named "Cal Zapata", an obvious reference to his days in Berkeley. He is credited under the pseudonym "Hamish Linklater", a hilarious name so fake sounding I can't believe people haven't figured him out yet.
Rumor has it, Hollywood "A" lister Liam Neeson and bigtime swimming fan Liam Neeson was able to convince Ervin to give acting a try. Neeson, no stranger to the pool himself (
he was the 1975 Scottish National Champion in the 100 free and 100 fly
), apparently met Ervin while recruiting extras for a swimming scene in the upcoming sequel "Taken 2".
But enough about Neeson, after all he hasn't put up a relevant swimming result for almost fourty years, and Ervin kicked ass this summer. Ervin's character, a nerdy scientist in charge of a beacon used to communicate with extraterrestrials, completely steals every scene he is in. I can understand why a major Hollywood studio wouldn't want to cast Ervin in the leading role of such a big film, but I honestly think the movie would have done much better to do so. Somehow, we're supposed to believe that Liam Neeson's daughter (played by Sports Illustrated swim suit model Brooklyn Decker) is somehow interested in Taylor Kitsch because he once blatantly the violated the law to get her a prepackaged chicken burrito!
Meanwhile (SPOILER ALERT!!!!!!!), Ervin's character not only predicts EXACTLY WHAT WILL HAPPEN IN THE OPENING SCENE, but proceeds to relay every important piece of information related to the survival of the human race for the rest of the film, brazenly steals his all important suitcase from a horde of alien enemies, and lastly rescues Decker and a double amputee army vet from certain death by bashing an alien over the head with the aforementioned suitcase. It's completely unbelievable that Brooklyn Decker would fall for Kitsch over this guy. Ervin also managed to grow a super cool beard, the one I always imagined him having in all those years away from swimming over the last decade. Take a look:
I'm looking forward to Battleship: Director's Cut. I have a feeling like they left a lot of Ervin's scenes on the cutting room floor for the theatrical release. So, if you haven't seen Battleship yet, you probably shouldn't (if it costs money). However, if you somehow get the opportunity to watch it for free, take advantage to see the dawn of a swimming star's Hollywood career.